Visit TRedess at IBC in Amsterdam. September 13 - 17, 2019
Subtitulo:
TRedess, the Specialist in Air-cooled Digital TV and Radio Broadcasting Solutions, would like to invite you to IBC Show 2019!
Imagen: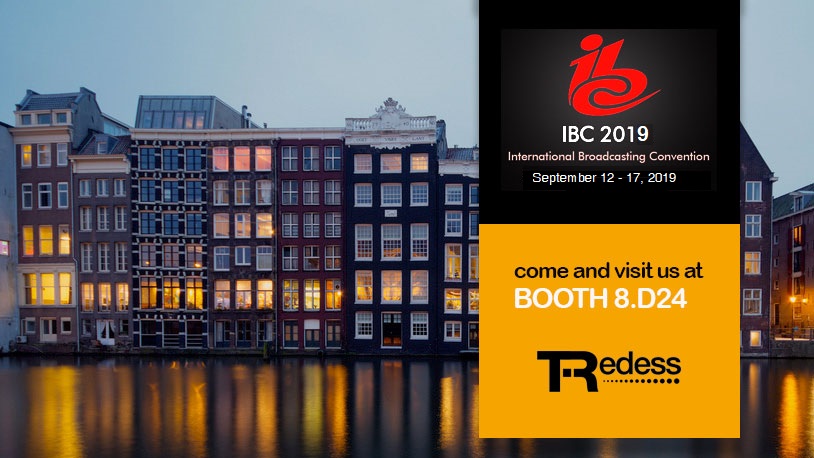 Texto:
Register to the event for free here using TRedess Code: 15598.
TRedess will present new equipment and features at booth number 8.D24, highlighting:
    New UHF Asymmetrical Wide-band Doherty transmitters: Efficiency's next level.
    Top-performance DAB+ solutions, with innovative Doherty VHF amplifiers
    Fourth Series family grows: VHF DTT Transmitters with our new Band III amplifiers
    New low-power standalone transmitters including satellite receiver with CAM
We will also perform LIVE DEMOS of our Transmitters and Gap Fillers. Please come by and enjoy our vanguard technology.
We encourage you to schedule a meeting with us in advance by contacting:
Luis Grela
lgrela@tredess.com
Julio Lorenzo
jlorenzo@tredess.com
Carolina Llanes
cllanes@tredess.com
We look forward to seeing you at TRedess booth 8.D24 in Amsterdam IBC Show 2019!